Hi, my name is Neal, and in these polarized times, I'm paddling a canoe from sea to shining sea, taking journalism slow and low down from the view of a canoe, to listen, curate, and re-discover the threads that bind Americans together.
The launch will take place this Sunday, February 9th, 2020 along the storied banks of the Columbia River at Astoria, Oregon. And the journey to New York – encompassing 22 rivers, 22 states, and 7,500 miles – will take two years.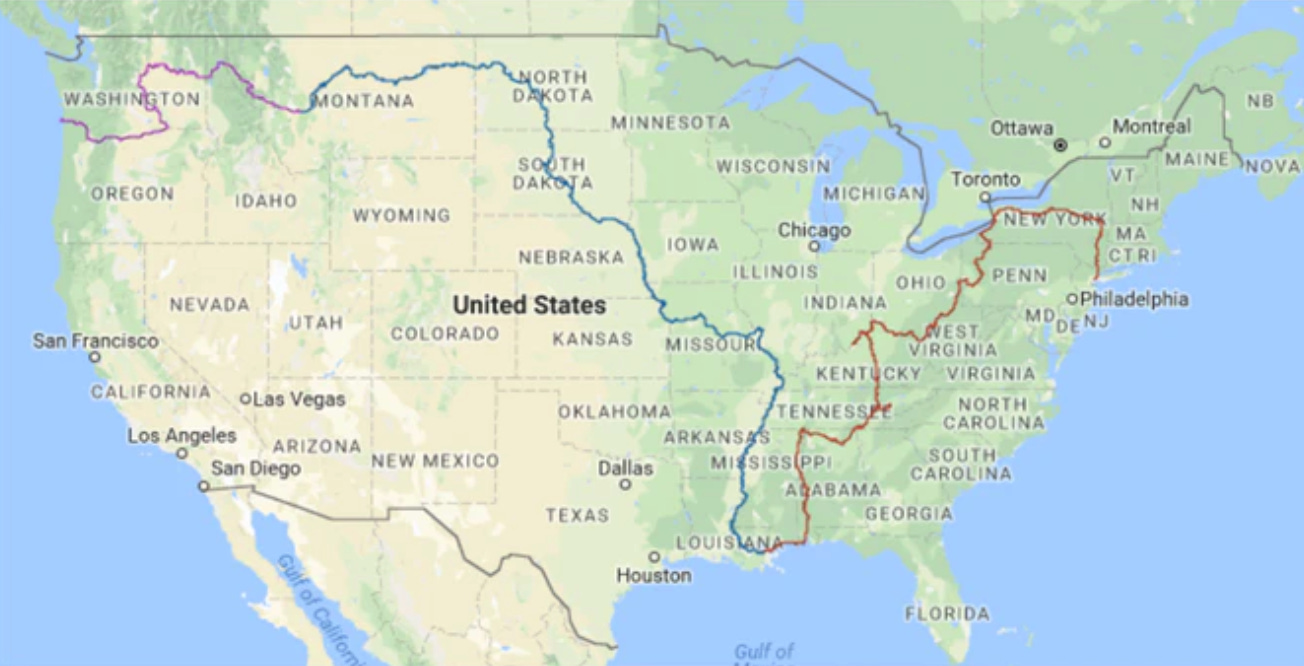 My 7,500-mile canoe route across America from Astoria, Oregon to New York City.
You can view an interactive version of the above map complete with 100 story-stop towns and cities pinpointed along the way here.
So why not come along for the ride? On top of following this newsletter, you can experience the journey on Instagram as I progress across America and learn more on the website.
Together, we'll go behind the stereotypes and observe and absorb and question. To take up the fight for the sacred Columbia River salmon, step in stride with an ex-offender upon release from the big house, and crouch down low with a hobo on the tracks, train in sight, that whistle bell a'blowin'.
To come face to face with America's soul.
More than ever, we need to highlight, understand, and celebrate America's incredible diversity, to tap into her collective experience.
So, let's get to it – roll up our sleeves, get our feet wet, and in the spirit of Mark Twain, Light out for the territory.

"A modern-day Huck Finn" — CNN
I've previously paddled the length of the Mississippi River from the headwaters at Lake Itasca to New Orleans, resulting in the publication of Down the Mississippi: A Modern-day Huck on America's River Road by the Mark Twain Museum Press. Armed with a gaggle of cameras and an Old Town canoe, I traversed America's mightiest river while sourcing, capturing, and dispatching 50 "Human Face of the Great Recession" stories from the epicenter of the United States.
My other work from North America, Africa and the Far East has appeared in The New Yorker, Der Spiegel and on CNN International.
The route 
I do have some experience. In 2018, I attempted a similar sojourn, making it from Astoria, Oregon on the Pacific – up the Columbia and the Spokane, along the Clark Fork, over the Continental Divide, and down the Missouri — to Tobacco Gardens on Lake Sakakawea, North Dakota – about 1,800 miles in total.
This time around, from early 2020 until New Year's Day, 2022, I intend to go the distance in a continuous storytelling expedition from Astoria, Oregon, to New York City.
Part One: To the Great Divide: We're heading for the Continental Divide (yet again) during a time when our nation is truly divided. It's up the Columbia all the way to British Columbia, up the Pend Oreille, and the Clark Fork to MacDonald Pass in Montana – all upstream and uphill, 1,111 miles. It's going to be a struggle, but I hope to do it 5 months.
Part Two: To the Big Easy: It's likely to take at least a week to haul that canoe (plus 300 pounds of gear) over the Continental Divide for 55 miles, but it'll be worth it to get to Helena, to get back in the water again. Once there, it's 3,249 river miles down the Missouri and the Mississippi, dodging acres of barges, 1,000 foot tankers, swirling eddies, and the Chain of Rocks to the French Quarter, New Orleans. I believe I can do this stretch in 8 months, partly because I can't wait to get back to the Preservation Jazz Club in New Orleans.
Part Three: To Lady Liberty: It's a long, tortuous route of 3,127 river and portage miles to Lady Liberty at the edge of the Atlantic, which I reckon will take 12 months. We've got to skirt the Gulf Coast in open, often treacherous water, paddle up the Mobile, Tombigbee, Tombigbee-Tennessee and Tennessee rivers, down the New River, the Cumberland, the Dix and the Kentucky rivers. Up the Ohio, up and down the Kanawha, and up the Allegheny rivers. From Lake Chautauqua, it'll be uphill and downhill for days over Portage Road to Lake Erie. Then from Buffalo, it's the Erie Canal, the Mohawk, and down the Hudson to see and know what has always made America great[!]
I will be canoeing, surviving, reporting and celebrating.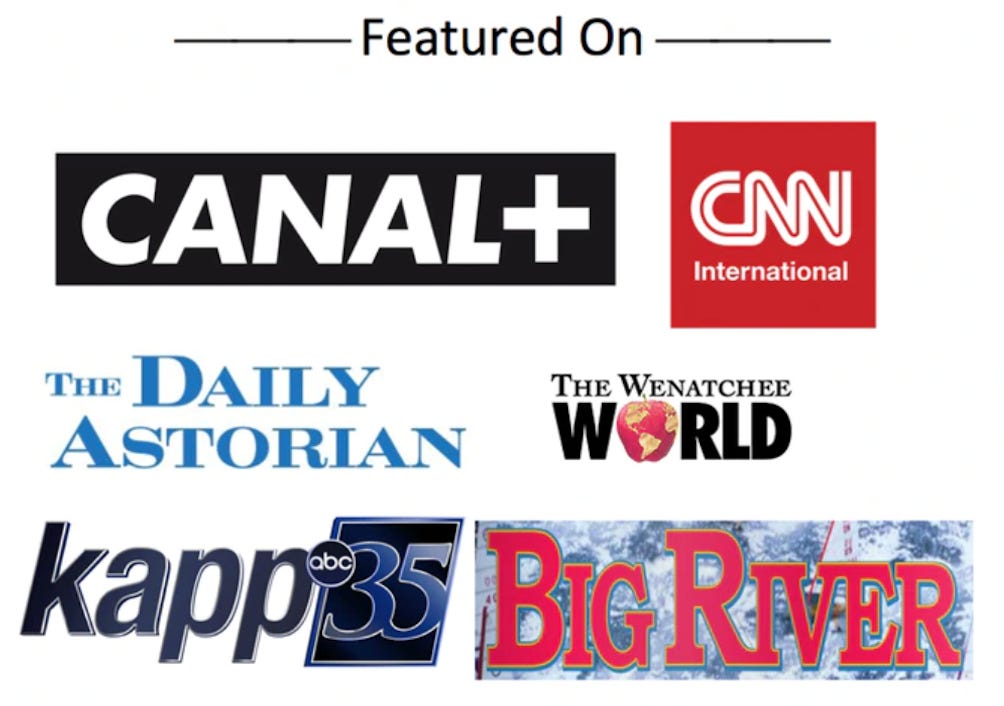 My expeditions have been featured by these media institutions and many others worldwide.
Expert canoeists have died on the rivers I will be navigating. While I do not intend to do that, make no mistake, this is a risky endeavor that involves paddling and hauling a solo canoe 7,500 miles in bright sun and harm's way, in and on and alongside the rivers of these United States.
Multiple obstacles include, but are not limited to: river traffic (pleasure boats, ferries, dredgers, acres of barges pushed by tows, container ships, and mammoth oil tankers), far too many locks and dams, crushing rapids, swirling eddies, sunken rocks, submerged trees, freak waves on major lakes, and the stormy, open sea.
Other risks are related to these dangers, one way or another. The weather, which can be unpredictable, can also be challenging. A big flood season, hurricane, or other severe weather, could make one or more of the 22 rivers and waterways I will ply un-navigable for a time, or season.
Because I will be paddling in association with reporting, there will likewise be delays as I stumble upon stories, charge my batteries and edit my videos and drink my coffee in the "wired" urban centers of greater metropolises. So the schedule and routing for the "22 RIVERS" canoe expedition has to remain flexible.
I will be fighting to get to these stories. Together, we'll gain a unique insight into the soul of America that we can share with everybody who cares for the country.